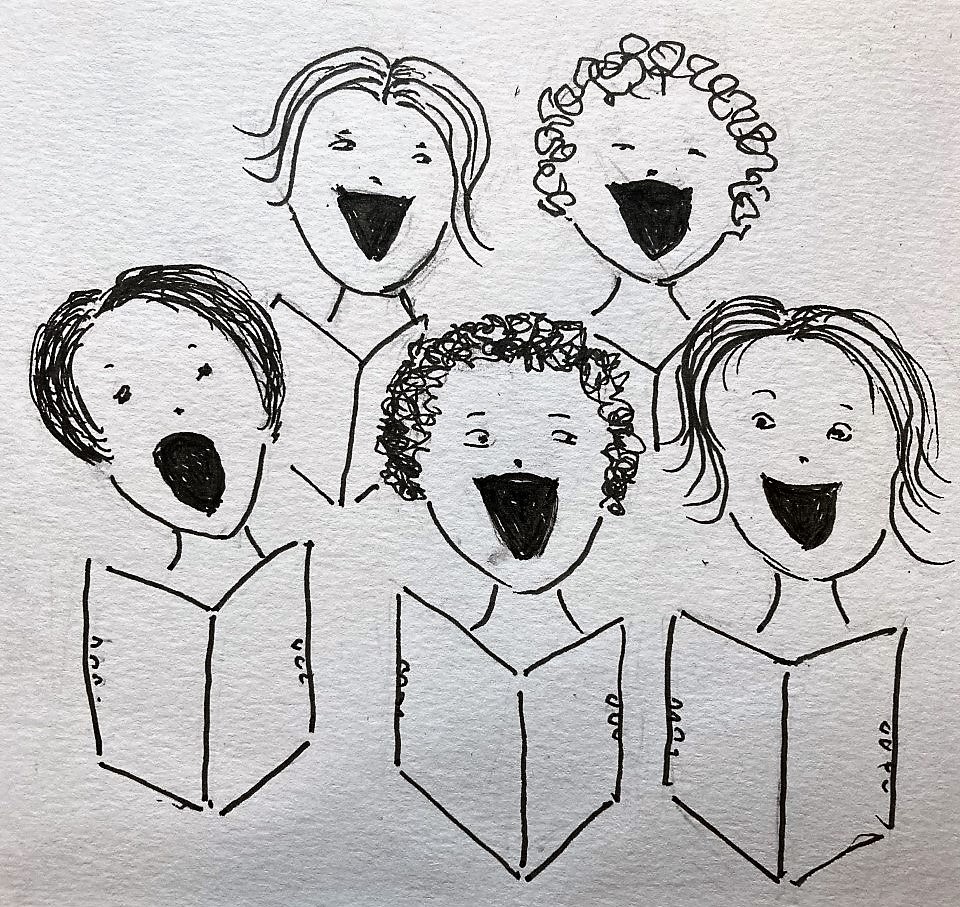 Come and join us! We are a small, friendly group meeting every two weeks on a Saturday morning with a professional musical director and accompanist.
We sing for pleasure, have been very successful at various music festivals and we plan to sing at the Autumn Federation Meeting at Dorking Halls on October 10.
We enjoy entertaining groups including WIs, retirement homes, golf clubs etc. with a varied repertoire.
Our lively conductor makes rehearsals fun for everyone; the ability to read music is not a requirement and there are no auditions.
Members come from all over Surrey and we are happy to carshare. And you don't have to be a WI member — so why not come along, bring a friend and give us a try?
Meetings are at Albury Village Hall on the 2nd and 4th Saturdays of the month from 10am-12.30pm. And there's coffee and cake too!
Want to know more? Contact Gill or Maggie 07754 546729.