ABOUT US
MARKING OUR CENTENARY
How could the Surrey Federation create an artefact which would capture the essence of its 100-year existence? That was the challenge the Trustees faced in 2018. For its 75th anniversary, a series of around 250 beautiful needlework wall hangings were created, with another 14 added for the 95th birthday. They are on display at our HQ for all to see. They are also available as a publication 'Stitches in Time'. What could we do to tell our story through words and craft that was different to celebrate our centenary?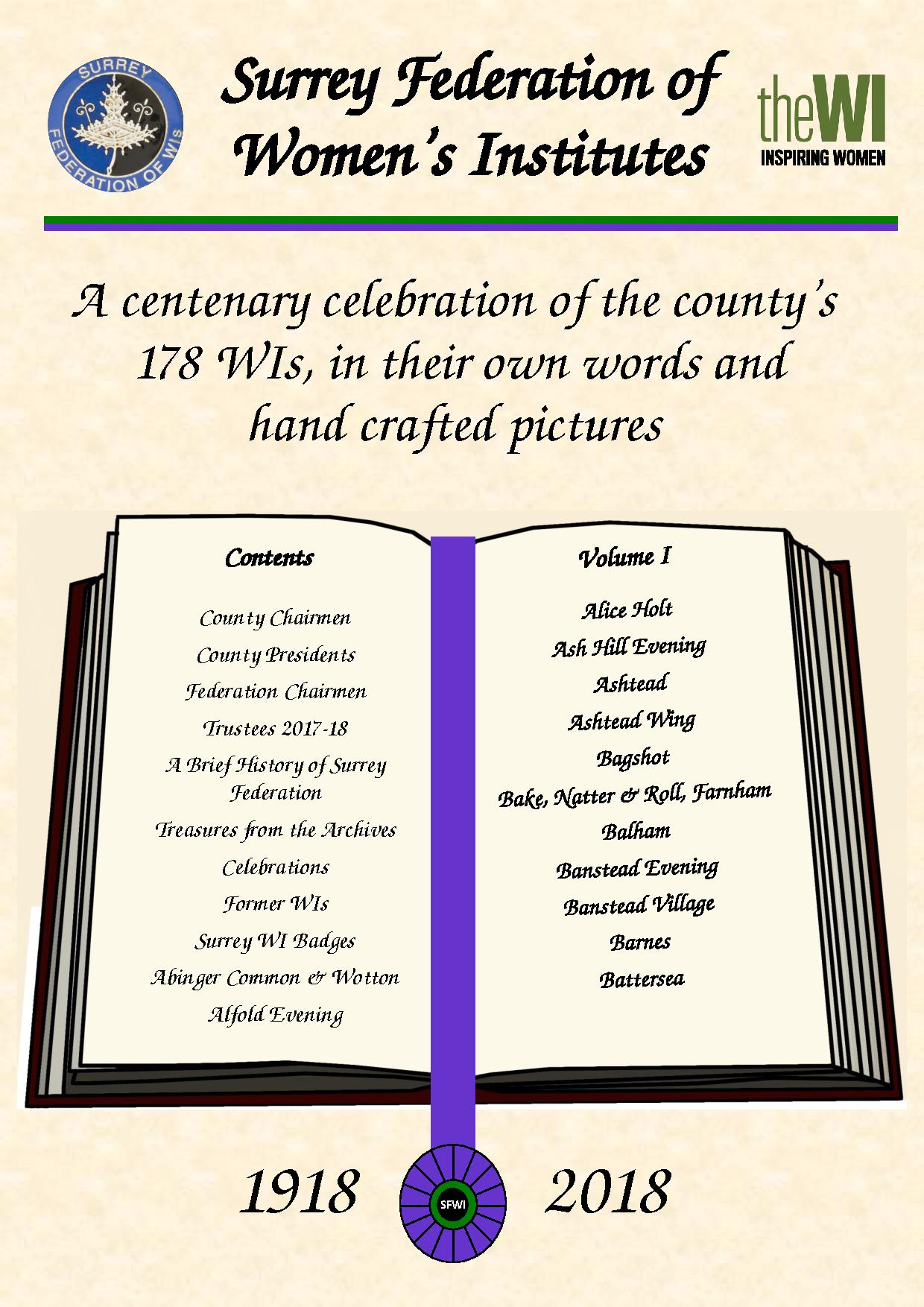 The solution agreed upon was a commemorative Centenary Book, with each WI being invited to submit a single page account of their history and a piece of artwork to represent the nature of their WI. Astonishingly, virtually every WI in the county made a submission, and not one book but eight beautiful books were created. The texts tell intriguing stories of members, venues and achievements and together they create a fascinating social record of the history of the WI and the activities of women in Surrey across 100 years.
The artwork demonstrates not only the level of skill that WI members possess, but also the wealth of their imagination and the diversity of their craft skills, including appliqué, watercolour, parchment work, knitting, crochet, all manner of needlework skills and photography.
The Centenary Year itself was also documented. Artefacts from the many wonderful Centenary events were collected and assembled in two scrapbooks. The items include programmes, photos and newspaper articles. Photographs of all the wonderful pollinators that were displayed at RHS Wisley are also included, as are descriptions and images of the 75th and 95th anniversary wall hangings.
All have been mounted in archival quality bindings to provide a lasting and durable record of the achievements of members of Surrey WIs over the last 100 years and hopefully an inspiration to the women who will follow in their footsteps over the century.