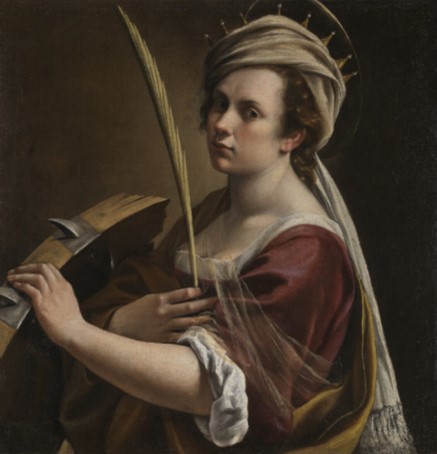 NATIONAL COMPETITIONS
WI members can take part in a range of national competitions organised by the NFWI. Over the years there have been competitions to suit all members – from cookery and craft to writing, design and sport, open to individuals or working as a team. Current competitions include:
THE LADY DENMAN CUP 2021
An annual creative writing competition in which members submit an original piece of work based on a set theme. The 2021 theme was  "Let me show you what a woman can do!" based on 'Self Portrait as Saint Catherine of Alexandria, about 1615-17' in The National Gallery.
Lady Denman Cup Winning Entries 2021
The NFWI will announce that the Lady Denman Cup Competition 2022 in January.