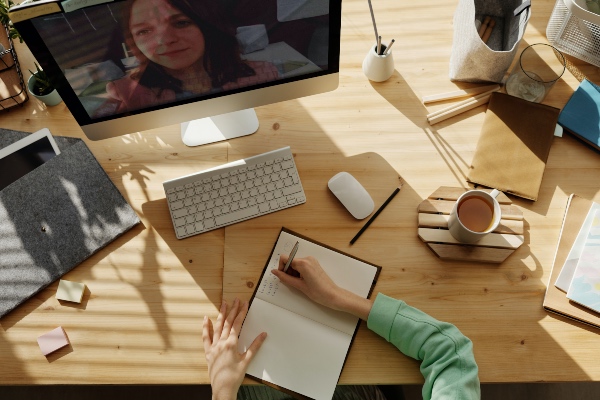 Coming to a screen near you… our one stop training workshop
In March 2019 the Membership Committee held a very successful One Stop Training day in Kennington, featuring a series of workshops aimed at helping you make the most of technology to promote and improve your WI. 
Not only did it provide a valuable educational opportunity, it enabled Surrey members to meet and mingle and share experiences. 
We are repeating the exercise on Saturday, February 6, 2021. But with COVID-19 hanging over us, this time we will use the technology and conduct the event via Zoom. 
There will be a series of workshops be- tween 9am and 4pm — timings as follows: 9am-10.40am; 11.10am-1pm; Lunch 1-2pm; and 2pm-4pm. 
The workshops will include: 
?General Committee, Presidents, Secretaries and Treasurers;

 

?How to make a Powerpoint presentation; ?

 

Get the most out of your email account;

 

Getting the best out of social media; ?

 

Promoting your WI;

 

?IT help with setting up social media accounts;

 

Ideas to grow your WI;
Resolutions, campaigns, extra activities, programme planning.

 
The cost will be £10 per person and for that you get your choice of three workshops, an informal lunch time Zoom chat and an 'after hours' informal chat with other attendees at the end of the day — so the interaction with other members will not be lost. Look out for more details of the full programme. 
So make a note of the date, decide which workshops will be the most use to you, and get ready to book your place! 
Angie Leach, Chairman, Membership Committee