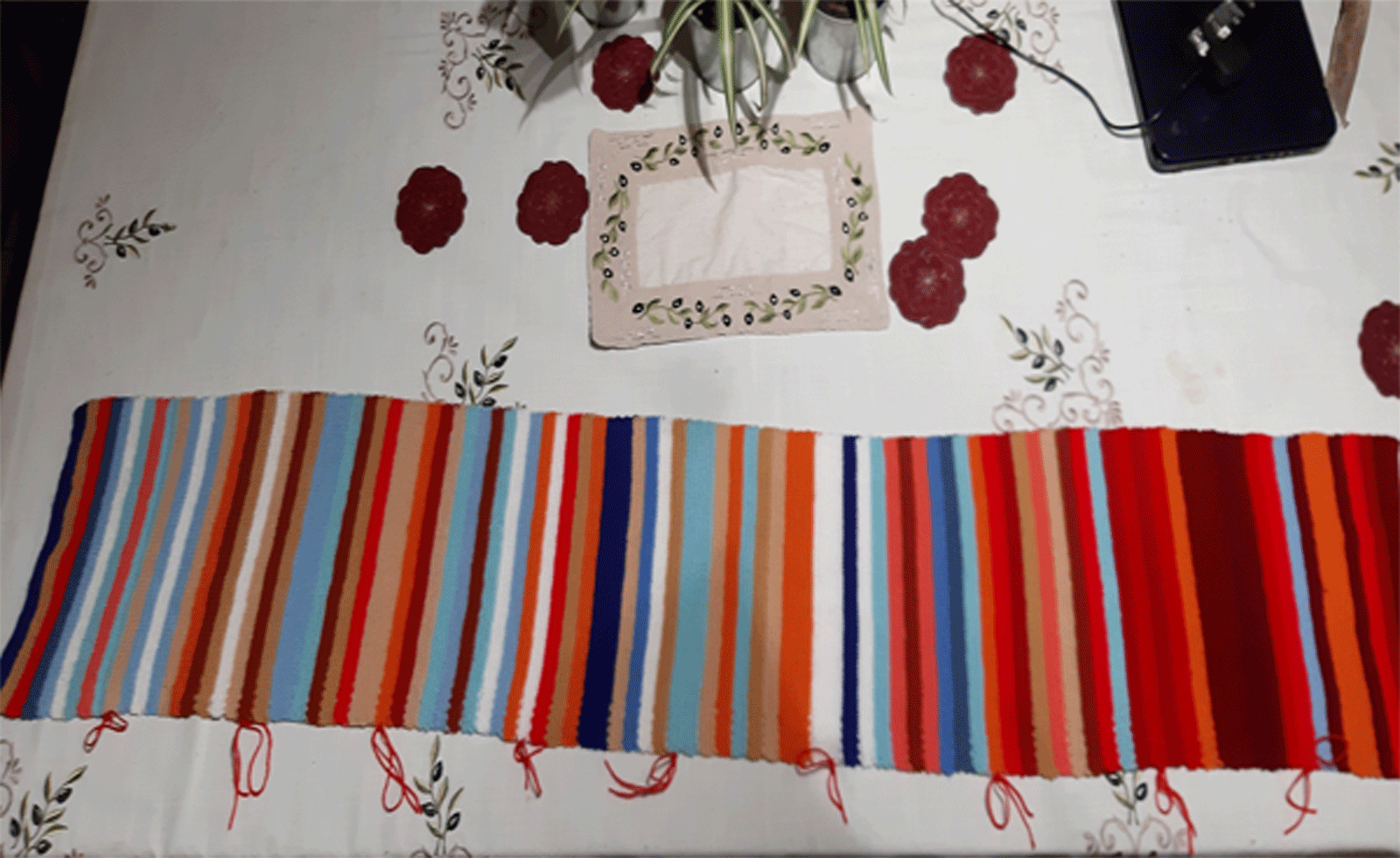 Climate change is wrapped in a scarf
Cambridge Federation produced a five-metre long climate change scarf, representing the average UK temperature from 1919 – 2018 for The Time is Now climate lobby. Each temperature is assigned a different colour.
Angie Leach, Trustee, used the pattern provided by NFWI to knit her own version, and we think it looks great!
You can knit your own, smaller version using this pattern to tell the tale of rising UK temperatures in an eye-catching way!
Please click here to access the pattern. If you knit your own, please feel free to share photos with us.