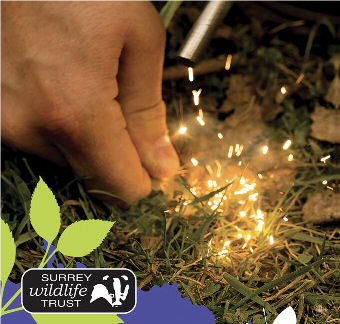 Bursary to train as Forest School Assistant
SURREY Federation has linked up with Surrey Wildlife Trust to offer a WI member a £400 bursary towards the cost of training as a Level 2 Forest School Assistant.
Forest schools offer all people (children, young adults, and adults) the opportunity to develop confidence, social  skills, communication, adeptness and more through interacting with nature.
They are discovery and exploration-based, promoting the love of learning new things, at the same time developing one's character, resilience, social skills, and more.
Forest Schools offer a refreshing alternative to the traditional classroom setting. The experience of having learners go into nature and be outside to learn, sparks many educational benefits.
The total cost of training for a Level 2 Award for Forest School Assistants is £490 (inclusive).
The next Level 2 courses will be held at Nower Wood Education Centre, Leatherhead, KT22  8QA on September 29-30 and October 20-21.
Participants should be over 18 years old and have some experience of working with young people or adults, for example youth workers, teaching assistants or teachers.
In addition they must:
* Be DBS checked.
* Attend the four days of theory and practice.
* Be able to assist with the planning and delivery of three Forest School sessions.
* Complete a workbook of evidence.
The course commitment is approximately 60 hours and there is an option to attend a monthly mentoring session (these are not compulsory but highly recommended).
The course should take six months to complete, although some have handed all coursework in after a few months.
To apply for the bursary, write or email the office with your name, address, phone number, name of your WI, stating why you are applying for the bursary, your experience of working within the community and the qualities you are able to bring to this role.
Applicants will be shortlisted by the Federation and may then be interviewed by a member of the Surrey Wildlife Trust staff. The closing date for applications is July 31.