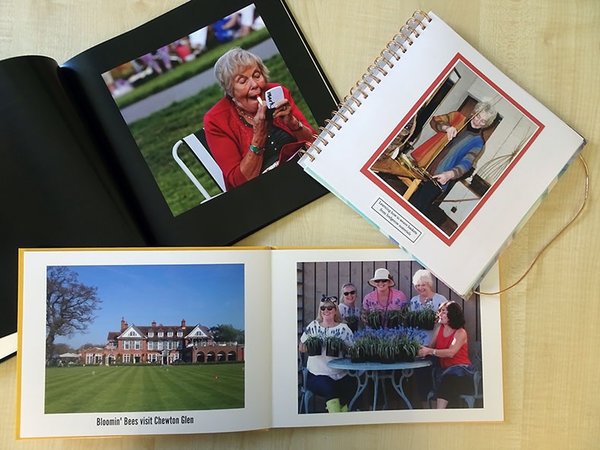 Year in photographs is a winner for Cupcakes
Congratulations to Old Coulsdon Cupcakes, who won the Elizabeth Bell Photographic Competition organised by the NFWI's Science & Leisure Committee, beating 135 entries from 61 Federations. Did you see them in the latest edition of WI Life? Pictured from left are Teresa Cook, Debbie Playle and Kim Hayman, who put the winning entry together.
Debbie said: "This is the first time Old Coulsdon Cupcakes have entered a competition, either locally or nationally, and we are absolutely over the moon to have won.
"We wanted our photographs to include 'things' as well as people, to reflect our liveliness, vibrancy and community spirit. There are many clichés about the WI, and we like to think we are more than 'Jam and Jerusalem'. Our members told us what immediately springs to mind when they think of us, and our 2018 photographs reflected their thoughts: Sociable, lively, laughter, chatty, glamorous, girly, fun, surprise, community, generous, respect, creative, inspiring, learning, experience, supportive, togetherness, understanding, belonging, but most of all — friendship."
Entrants had to submit 12 photographs taken between January and December 2018. The judging panel said of their entry: "Really creative approach to the brief, beautifully presented with some real stand-out and fantastic images. Strong concept and although the technical quality of some of the images was not perfect, this was more than compensated for by the vision you were trying to achieve."
In second place were Barton Bees WI from Hampshire Federation, third were Libanus WI (Powys Brecknock) while Knaresborough (North Yorkshire West) and The Brentwood Belles (Essex) were highly commended.