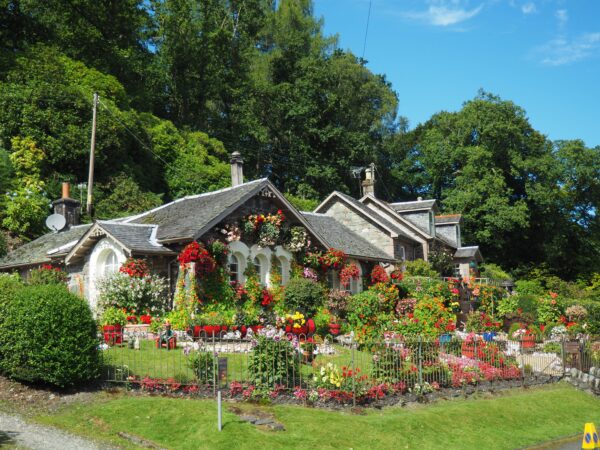 The Huxley Cup
This is a floral art competition held at a different showground every year. Each Federation is invited to submit one entry, and the contestant must produce an arrangement to a theme provided to them on the staging day, along with all materials, sundries and containers. The cup was presented to the NFWI by Mrs L. K. Huxley, OBE, in 1938. She was elected to the NFWI executive in 1926 when she was in her 20s and was honorary treasurer from 1930-1936.
2021's Huxley Cup Competition had been designed with the intention of the winning entry being replicated at this year's RHS Hampton Court Garden Festival.
Given the risks that the current pandemic poses and the uncertainty of what this may bring in the coming months, the NFWI Activities Committee has decided that the Huxley Cup competition 2021 should be amended and the link with the RHS removed.  The safety of our members is of upmost importance to us and this, together with the level of uncertainty posed by COVID-19, it was decided that it would not be appropriate to encourage members to spend time working on together and managing a project, given the current national restrictions and where the outcome may not ultimately be achievable.
The Huxley Cup competition has now been adjusted.
You can see the revised competition schedule here and download an entry form to accompany your submission here.