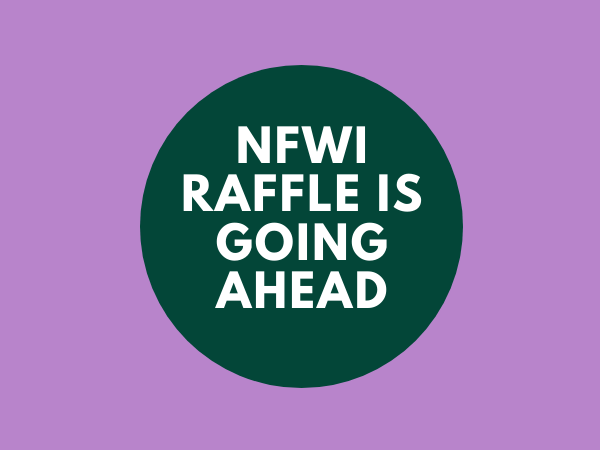 NFWI Raffle is going ahead
We're pleased to confirm that the NFWI Raffle is going ahead this year.
NFWI have informed us that other than the first prize, all the prizes have been given to the Raffle free of charge by very generous donors and the WIE Board decided that the Raffle will continue to go ahead as planned.
The Raffle closes on Friday, 25 September 2020. The draw will take place as advertised on Friday, 9 October 2020 and the prize winners will be announced as usual during National Council towards the end of October.