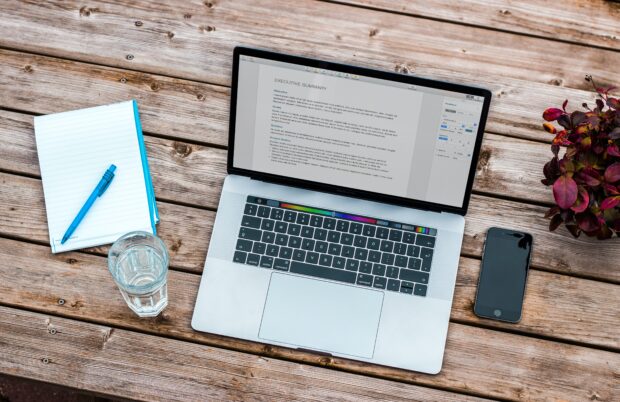 Surrey Federation is going more DIGITAL
Introducing Office 365
THE Federation's Digital Working Group is addressing how confidential information can be shared by all who need access to it in a secure manner, quicker than Royal Mail and in a more environmentally  friendly way.
Surrey Federation will be implementing the Microsoft Office 365 System (the System), which uses the Cloud (meaning storage on the internet) to centrally store information. Many Federations are already using Office 365 successfully.
Research
We conducted extensive research into Office 365 and have employed a company used by other Federations to implement the System for us.
We started this project pre-COVID-19, and then at the start of the pandemic the project was put on hold until now as we embark on the route out of lockdown.
To summarise, each WI will be provided with four email addresses; three addresses to give to the WI officers (President, Secretary and Treasurer) access to the federation System, and an additional 'info' WI email address for potential members to make enquiries to the WI.
Email continuity
Confidential information which is usually sent to WIs in paper form can be accessed via the Federation System by the officers of every WI using their allocated email address and password.
Each WI President, Secretary and Treasurer will be issued with a password to use with their email address to gain access to the Federation System. When a new officer is appointed, the password will be changed but the position email address will remain and, therefore, the emails of the predecessor will still be accessible.
Setting up
The implementation of Office 365 across the Federation should be completed by this month (June) and will start to be rolled out to WIs in September.
We are planning a programme of training and supporting materials to help you familiarise yourself with the System and be confident with using it.
Feedback
We have received positive feedback from some WIs who are looking forward to having access to the System and having general email addresses and hope that in the future everyone will embrace the System.
Although we acknowledge that some WIs may not wish to use the System at this time, the office will continue to provide hard copies of information in these circumstances, as the federation is committed to  providing information in whatever form a WI requires. — The Digital Working Group