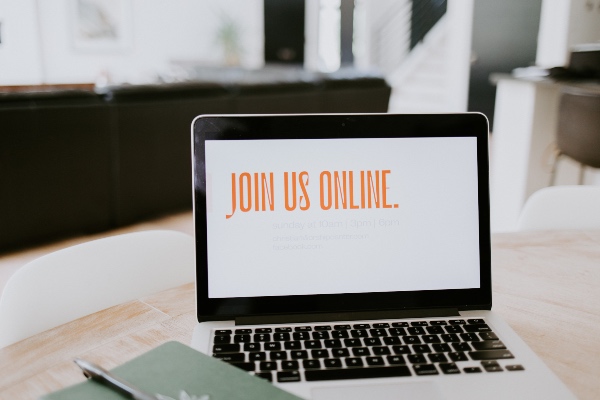 We've got a packed schedule for our online digital events over the next couple of months, with all of the following taking place.
Wander down Whitehall with Gavin Webb 
Come for a wander down Whitehall by joining award-winning London Blue Badge Tour Guide Gavin Webb's second virtual tour for Surrey Federation members. 
On Monday, November 9th he will take you along this famous thoroughfare via Zoom and you can enjoy the sights without having to dodge the traffic! 
The tour lasts about 45 minutes and there will be time to ask questions. The time is 6pm-7pm and the cost £5. 
Gavin's tours combine photos, maps, video, Google Streetmaps and his live commentary. 
Author talk with Clare Mackintosh
After the disappointment of having to cancel our literary lunch, here's the next best thing: an online session with an author. 
All Clare Mackintosh's books have been Sunday Times' best sellers and have sold more than two million copies world-wide. 
Surrey WI members who enrol through Eventbrite for her online talk on Tuesday, November 24th from 7pm- 8pm will receive a copy of her latest book, After the End — with a signed copy going to the first 100 to reply. 
The book is included in the £15 cost for the talk. Please book your place by November 13th. 
Clare is the founder of Chipping Norton Literary Festival and is patron of the Silver Star Society, an Oxford-based charity that provides special care for mothers with medical complications during pregnancy at John Radcliffe Hospital. She lives in North Wales with her husband and their three children. 
You have probably seen modern calligraphy — now discover how to do it. Jane Lappage will hold an online Zoom workshop on Sunday, November 15th from 2.30-4.30pm explaining letter formation and get some typical words written out like Congratulations, Happy Birthday etc. to put on to Christmas gift tags. 
For this you will need her calligraphy starter pack, which will need to be ordered at least five working days in advance and costs £26 including postage. For more information and to buy the starter pack here.
Make your own door wreath this Christmas 
Welcome visitors to your home this Christmas (if we are allowed visitors under COVID-19 regulations!) and cheer up passers-by with a pretty Christmas wreath on your front door. 
Jane Randell will show you how to make a beautiful one at a Zoom workshop on Tuesday, December 8th from 10am to 12 noon. Please book by December 2nd. 
For £5 Jane will show you how to make the ring of your wreath using Christmas tree branches securely fixed together. She will then add accessories such as baubles and bows to decorate your ring. A hanging ribbon is included so that you can display your completed work for all to enjoy. 
To make your wreath you will need: Branches from spruce/conifer type trees, purchased or cut from fresh trees. You may use a mixture of foliage types. 
Garden string – green; garden wire – thin green; large red ribbon bow 
For decoration: Fresh foliage — holly and bobble ivy or artificial decorations of your choice, or a mix of both. 
Ideas for fresh foliage: A variety of holly sprigs (15 to 20cm long) with berries if possible. Five sprigs of three types is suggested. 
Bobble ivy sprigs, 12 sprigs; walnuts on wire, painted gold; fir cones on sticks, painted gold; bunches of cinnamon sticks. 
Ideas for artificial decorations: Baubles, bells, Christmas tree decorations, Old cracker decoration etc. 
To sign up to any of SFWI's online events, visit our Eventbrite page here.