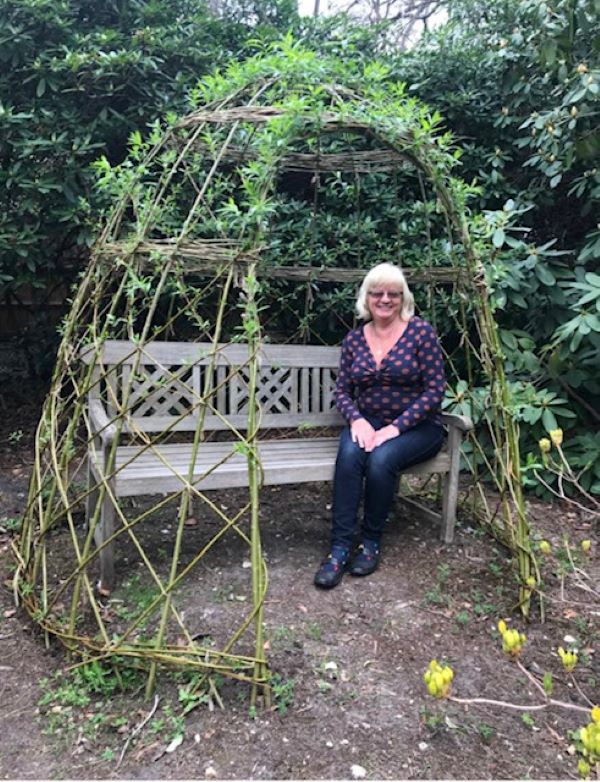 Why music is the food of life
My great grandmother, grandmother and mother all played the piano, it is not surprising therefore that at the age of five I ventured, distinctive music bag in hand, to a spooky house complete with grand piano and a cat called Smokey for piano lessons.
This set me on a path which would fashion the rest of my life. It would lead me to opportunities I would never have thought possible: a university education, a life-time career as a university academic, presenting a paper in the Rachmaninov Hall of the Moscow Conservatory, a speech to confer an honorary Doctorate on Sir Peter Maxwell Davies, Master of the Queen's Music, at the Royal Albert Hall, directing the performance of the Mystery Plays at Pannonhalma Archabbey in Hungary, to managing and quality assuring a Music Degree at the University of Hong Kong.
So for as long as I can remember, music has played a significant role in my life. For me, music is an integral part of my daily life. With my children and now grandchildren, we sing our way through the day, in both happy and sad times. Music, over the years, has therefore provided both joy and solace.
Attending West Sussex Federation's annual meeting via Zoom, I was deeply moved by the singing of Jerusalem. Why? Because this silent performance, a myriad of intense faces, seemingly only mouthing the words, epitomised the last year of isolation and enforced lockdown, devoid of human interaction. A time in which many Pastime[s] with Good Company (Henry VIII), that we had taken for granted, were snatched from us.
When planning our 2021 Annual Council Meeting I was determined to include music. Heralding the proceedings with suffragist Cicely Hamilton's March of the Women, set to music by suffragette Ethel Smyth (which became the anthem of the suffragette movement), with its final rousing call to March, march – many as one, Shoulder to shoulder and friend to friend seemed an admirable call to arms as we together, members of the WI, step out of lockdown.
And Jerusalem — well, the temptation to use the Centenary Annual Meeting at the Royal Albert Hall was too great, with the Royals, including Sophie, Countess of Wessex (a member of my own WI, Bagshot) and all those joyous faces of the assembled members.
Why Jerusalem?
But why Jerusalem? Some members think that it is outdated and presents a negative image. The history of the adoption of Jerusalem as an anthem of the WI is fascinating. Originally composed by Herbert Parry (1916) to a text by William Blake (1808) 'to brace the spirit of the nation', Millicent Fawcett sought permission to adopt Jerusalem as the anthem of the suffragette movement. Coincidentally it was first sung by massed women at the Royal Albert Hall at a suffrage rally in 1918.
Grace Haddow, suffragist, musician and a founder of the Women's Institute, was inspired to transfer Jerusalem from the suffrage movement to the WI. She recognised the similarities between the organisations, of empowering women and fighting for their freedom of expression, so from 1924 Jerusalem became the anthem of the WI.
For me, the marker of my return to face to-face WI meetings will be the opportunity to sing Jerusalem with my fellow WI members. It will herald not only the future but will also be a poignant reminder of the loss to Covid-19 of Bagshot WI member Ruth Stockley, whose bell-like tones always shone through our rendition.
Your WI may or may not sing Jerusalem, but I am sure that singing, acting, and dancing are an integral part of your WI programme, just as it is for all cultures. I find it fascinating that in some African cultures there is a single word which takes in all aspects of singing and dance, because these acts are so inextricably linked.
A lot has been said about well-being over the past year, and how engagement with arts, crafts and music make such a positive contribution. Music also plays a crucial place in the ceremonial marking of our transition through life. Music played a central and highly significant role in the Duke of Edinburgh's funeral, whether it was Beethoven's Funeral March, punctuated 'with muffled drum' as the coffin was brought out and 'let the mourners come' (Auden), cannon fire and the tolling of the curfew bell, to the sublime choral music. A moving and memorable moment.
As we move forward as a Federation, I fervently hope that we will be able to offer opportunities for all members to engage once again in performance. The Surrey Serenaders has long been a flagship of the Federation. It is hoped that this group will resume. If you are interested, then please email jane.randell55@gmail.com whether it be as a singer, to help organise, or both.
Heritage
Under the leadership of our most recently appointed trustee, Ruth Williams, the Federation hopes to develop its performing arts profile. I know that some of you have participated in play readings via Zoom, a super idea. If you are interested and wish to participate in performing arts activities then please email ruth.williams250@ntlworld.com — she welcomes all your ideas!
Surrey has a fine heritage in this area. I recall interviewing centenarian Joan Boxall for the Federation Centenary edition of SWIN, who talked about the many wonderful dramatic performances and choral competitions she took part in. I hope that we will be able to rekindle this spirit and engage in such endeavours.
As a music lecturer I was often asked what the value of a performing arts education is? The answer is legion but critically it enables participants to appreciate and connect with the past and present, to understand and celebrate distinctiveness, and to engage mind, body, and spirit as together we develop creative energies. I believe that these are just the things that will enrich our lives today and will help us once again to engage with and seek new meaning in the world and lead us into a new normal. Please join us.
Carol A. Gartrell, Chairman