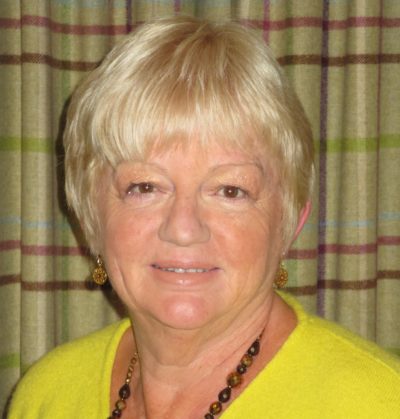 My dream for a new tomorrow
January, the time for resolutions, but also a moment for refection and evaluation of the year just passed, and what a year it has been.
So much has happened that we could have never thought possible, even when Covid19 emerged from China. Months of seclusion and isolation from family, friends and fellow WI members, the loss of loved ones, and the challenges of everyday living when nothing was normal, nothing was easy and in a world where so much had changed.
We have adopted a new vocabulary, of 'furlough' and 'self-isolation' and have discovered new modes of communication — Zoom and Facetime, and many of us have acquired a new level of IT skills.
Covid-19 has been the biggest challenge to the world since World War II, yet unlike then, when WI members could meet and pull together, we have had to endure the last 18 months largely on our own.
What has impressed me the most during this time has been your resilience, ingenuity, imagination, commitment and self-sacrifice. I have read about your actions during lockdown to support your communities and have been humbled at the way that you have contributed in so many ways, making scrubs, kit and laundry bags and mask adapters for NHS staff, helping at food banks, meals on wheels, collecting prescriptions, being that vital good neighbour and much, much more. You are truly inspiring women, and the WI is justly proud of you all.
As we move forward, our WIs are enjoying great success, with members delighted to be back together and some new WIs opening. Welcome Warlingham Village and Fairlands WIs.
Challenges
But some are also facing new challenges, falling membership numbers resulting in reduced income, low take up of nominations for committee and officer roles, increased Health and Safety demands made by venues, rising bank charges and many other issues, even the threat of closure.
These challenges are different for each and every WI. Why not ask yourself if you could play a role in your WI, join the committee, become an officer, lead an interest group? You may surprise yourself and you would most certainly make a difference. Together we can rebuild and redevelop, revive and restore, renew, revitalise, rejuvenate, reinvent and recreate our Federation and our WIs. The new world is our oyster.
The last year and a half has been challenging for us all, and at times the burden of being Federation Chairman has been truly great. On many occasions I have wondered what it has all been for and whether we would have anything left post Covid, but my commitment has been revitalised many times by two things.
The first is that the obstacles that we have had to overcome have been different, but certainly no greater, than those faced by previous generations of WI members, especially during WW2, and therefore I vowed not to let members of the past down.
And second, most of all by you, and your unstinting dedication to the WI.
I thank you from the bottom of my heart for all that you have done for your WIs and communities. I am assured by your actions, that our organisation is in strong and safe hands and will blossom as we embrace our new tomorrow.
And as we move into that new tomorrow and contemplate the future, I have a dream for our Federation. It is this. That our WIs will grow, will become more diverse in their makeup and will be welcoming of all. That they will represent the diversity of their community, that they will be bold in speaking out on behalf of all who identify as women, and shape positively the community in which they live.
Please make my dream a reality. After all you have achieved over the last eighteen months, I am sure that you can!
Carol A. Gartrell
Federation Chairman