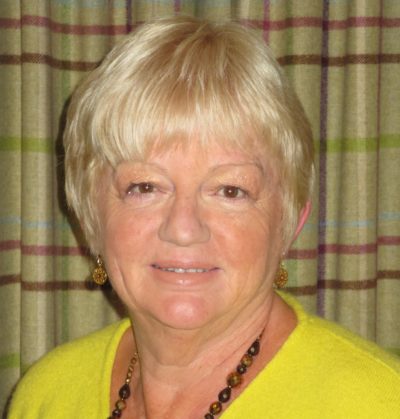 IT'S that time of year, time to make New Year's resolutions. I have never seen a lot of point in making them. It's not that I can't keep them, it's just that — well, why and only at this time of year? Surely it should be an all year-round thing, when you see a problem and feel the urge to resolve it.
The reputation of the WI has been built, to a great extent, on resolutions and the campaigns that have emerged from them. Can you remember the resolution of 1954 that 'Inaugurated a campaign to preserve the countryside against the desecration by litter of all kinds' and urged members to 'make it a personal matter to mitigate this evil'? The outcomes have been far reaching and set in place the Keep Britain Tidy movement, now a charity in its own right. What a powerful voice we have.
The selection of resolutions on which we will soon vote has just been published [see Page 4] and one, Protect our Precious Helium has been put forward by a Surrey WI, Guildford Spike. Well done! I wonder which will be selected. I certainly hope Guildford Spike's resolution will be as it is a current and critical issue.
One of the most significant and influential NFWI resolutions in recent years has been Ending Plastic Soup, a by-product of the clothes we wear and wash far too frequently, and single use plastics that are discarded and break down. But did you know that our Federation's commitment to this issue dates back to 1971 when Leigh, Surrey's oldest WI, highlighted 'The increasing danger to livestock and other animals and the spoiling of beaches and countryside caused by non-perishable containers'?
Am I odd in that when on holiday I wander along the tideline picking up bits of plastic and glass? Why do I get so frustrated when the hotel I am staying in declares that they are no longer offering toiletries in order to cut back on single use plastics. Cynically, I ponder — an environment friendly move or is this just a cost-saving gimmick? My thoughts are reinforced when I am given a black plastic straw in my gin and tonic. Whoever needed a straw to drink gin and tonic, I wonder, and when I refuse it I am met with a glazed expression.
This year, however, I am going to make a resolution and I am going to make it on behalf of us all. As we embark on another WI year with our new officers and committee members, can we all resolve to recognise and utilise members' strengths, celebrate our differences and work together to further progress our WIs? I challenge you all.
Carol A. Gartrell, Federation Chairman