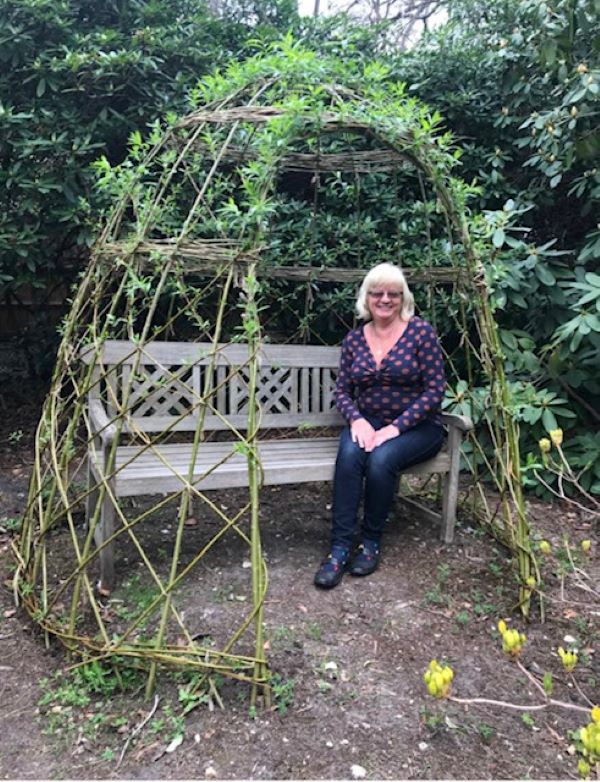 It's time women's voices were heard 
Did you vote for one of the resolutions on the shortlist? It was a difficult decision wasn't it, as all had a real resonance with the key issues of the moment. 
I continue to be intrigued by the fact that once a resolution becomes a campaign, that it stays 'on the book', as it were, for ever. It's surprising though, and shocking even, that so many maintain their relevance for years, even decades, isn't it? 
The one I am particularly thinking about is the Equal Pay for Equal Work campaign of 1943, equally relevant to today, which then leads me to a broader consideration of all aspects of equality for women, and the particular significance of issues of equality for all women at times of crisis. 
As the COVID-19 pandemic took on epic pro-portions, it became increasingly obvious that it was having a world-wide, momentous, detrimental effect on all aspects of life, and most markedly on that of women. 
Perhaps the most significant impact has been an economic one. In the first round of UK job losses triggered by COVID-19, for example, it was the low paid, part-time jobs, mostly done by women, that were the first to go. Even if one was lucky enough to 
keep a job, then lockdown provided the added challenge of how to care for children whose schools and nurseries were closed when they still had to work, and away from the home. Throughout the pandemic this has been a critical challenge for very many women. 
Another increasing spectre has been that of domestic violence. Whilst this is not exclusive to women, it has become a significant factor in the lives of many women, whose time in lockdown has been coloured by pain and fear, as well as secrecy and shame. 
Many of you will have followed the story of Sally Challen, who was a fellow WI member, and the No More Violence Against Women campaign. Both have given a forceful voice to women throughout the pandemic. 
Access to both education and healthcare has also taken a backseat for women during the last year, not only in the UK, but also across the world. 
During a crisis, as is inevitable, everything rolls backwards, but as the world slowly begins to rebuild itself as the rollout of the vaccine has an impact on the virus, world leaders should be encouraged to build a different way back and to address the lack of opportunity, in all its guises, for women. 
Many of us were part of that generation that pursued a career and ran a family simultaneously, aspiring to be that 'superstar', but never quite achieving it, with little support, no pre-five nursery care, and no maternity leave or pension rights if one had a part-time job. We must not return to such a model. 
I believe that there is a real role today for the ladies of the WI, a new dawn, just as there was after World War II, when the WI played a significant role in raising living standards for many, and much, much, more. 
The WI gives women a voice, it provides space and facilitates open and informed discussion. We should take this opportunity to raise once more the issues around, and to maintain and improve, gender equality. To hold a mirror to the real world and hold our leaders to account. 
Are we happy to sit back and let the decisions about our new future be dominated by middle aged, upper class, Oxbridge educated, white men? On December 27, the UK Prime Minister vowed 'to focus on levelling up the country' and to 'deliver for people who feel left behind.' He called on us to 'unite and level up.' Are we to heed this call and hold our politicians to account to the greater good of women? I hope so. 
Very many current problems for women are a direct result of deep-seated attitudes that need to be re-examined. There is systemic injustice in our society that needs to be challenged. It is our role and duty to prompt and steer change and quickly, to challenge what we are prepared to put up with, to be at every table, in every room. We need to have a clear voice and share in the decision making on issues that make a difference to women's everyday lives. 
We, as women of the world, are entitled to dreams as big as we wish. We are entitled to our destiny, entitled to speak on behalf of the whole world and we should be recognised and applauded for it. So let us, as WI members, be an integral part of that change and work towards a post COVID-19 world that is characterised by equality of opportunity, fun and joy for all women. 
Carol A. Gartrell, Federation Chairman