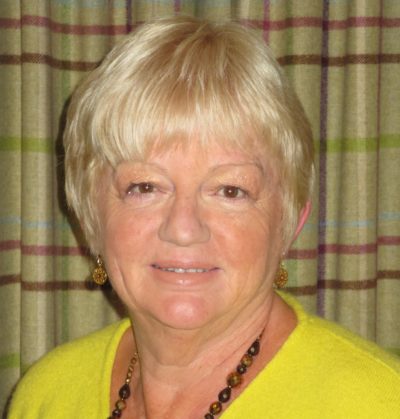 AS THE daughter of a head teacher, and subsequently a university lecturer, the passing of time was always marked by terms rather than seasons. It was therefore a surprise when I retired, when sometimes even the day of the week had no significance. As a lover of the outdoors and a passionate gardener, however, my life has increasingly been measured by the passing of the seasons. Harvesting vegetables, putting the garden to sleep, planting afresh, and sometimes longing for its awakening in Spring. The nights have drawn in and as we approach the point at which night is longer than the day, we enter the season of festivals. The solstice is an event I mark with an exchange of messages with a colleague of over 40 years. It is a celebration of friendship, the original reason for which has long been forgotten. It's strange how traditions are born.
Festivals come tumbling out of the calendar at this time of year. In late October comes Diwali, the Hindu and Sikh Festival of Light, which celebrates the victory of light over darkness and good over evil, followed only a few days later by Hallowe'en and the Festival of All Saints', both dates in the Christian calendar. Hallowe'en, the festival of All Hallows, is dedicated to the naming of the dead and is derived from a Celtic pagan festival, celebrating the harvest, whilst All Saints' Day commemorates the relationship between the living and the dead and in modern times extends up to Remembrance Sunday. It is celebrated by the lighting of candles. And on into December, with the rapid succession of Hanukkah, the Jewish Festival of Lights, and Christmas, with its tradition dating back to the 15th century of houses decked symbolically with holly, ivy and bay and, of course, lights. After participation in a Federation Christmas table decoration class, I now collect armfuls of greenery, go to town and Deck the Hall with boughs of Holly. The result is lovely, but the process is rather painful! These festivals share not only the symbol of light but also the common threads of tradition and mindfulness, of families and friendships, and the communal sharing of food.
As we celebrate the festive season and join with our WI friends, it is a good time in the year to remember what the WI offers us and what is at its core. A place 'Where Everyone is Welcome', where you can 'Enjoy Support and Friendship' and the opportunity to share in fun and companionship, and, for that brief time, live for the moment.
Do you remember the wonderful conversation recounted by A.A. Milne: "What day is it? asked Winnie the Pooh."It's today," squeaked Piglet."My favourite day," said Pooh.
Shall we all follow their example through this festive season?
Carol A. Gartrell, Federation Chairman