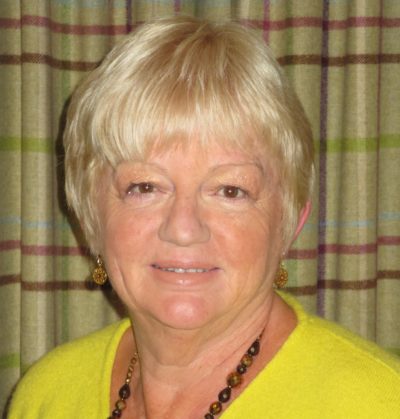 A small step for woman, a giant leap for mankind?
WHILST studying at a Yorkshire grammar school in the late 1960s, I became a keen supporter of Friends of the Earth, Greenpeace and the Ramblers' Association. The latter was to help in the fight to keep paths open along the Pennines, the Yorkshire Dales and the North York Moors.
A few years later, at Surrey University, I continued to campaign as I joined demonstrations against cuts in education funding and apartheid. It was not surprising therefore that alongside music, I studied Man, Environment and Pollution.Through this I was introduced to Rachel Carson and her book Silent Spring, which predicted that the use of toxic chemicals in the countryside would bring ecological disaster. Much of what she forecast would have come to pass if her controversial views had not been listened to, but not before parts of America had become silent. Large populations of bees had been destroyed and wildlife decimated.
Although significant restrictions in the use of agricultural chemicals took place during the 70s, and with the banning of DDT in the UK in the 1980s (do you still have any of this hidden in a garden shed or greenhouse? Do look, you may be surprised), the increase in the use of toxic chemicals was reversed. It took the WI, along with other agencies, through the significant 2009 SOS for Honeybees Campaign, to recognise and then to act to reverse the continuing decline of the honeybee population in the UK.
My primary reason for joining the WI in 2009 was to campaign, thus my WI induction coincided with the honeybee campaign. It got me off to a flying start, but only at a local level. So, as Chairman, one of my initial aims has been to bring campaigning to the forefront of Surrey Federation endeavours.
I am delighted therefore to announce that the Federation now has a Public Affairs Committee, with a brief to identify, promote and support NFWI campaigns, both past and present, and particularly, but not exclusively, where they might have a resonance with the lives of women in Surrey.
The committee will include Angie Leach (vice chair for all things resolutions and campaigns);Toto James (vice chair, who is sitting on the NFWI Public Affairs Committee for the second year running — congratulations Toto); our resolutions officers, climate change ambassadors and Daisy Leach, one of the youngest members of our Federation.
Watch out then for the campaign initiatives as they unfold. Engage, discuss with your fellow members how your WI can participate. Remember that each one of us can make a difference through the tiniest of actions, whether it be to pot up bee-friendly plants, hide the clingfilm, wear a garment one more time before washing it, or recycle it.
Your small change might just launch a 'butterfly effect' that percolates across the world. —
Carol A. Gartrell, Federation Chairman