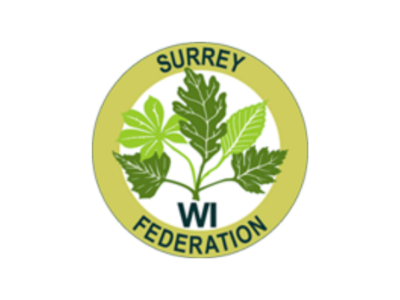 Get involved and help run your WI!
NEXT month your WI will hold its Annual Meeting, when the officers and committee will be elected.
Under WI rules a new committee is elected each year, providing an opportunity for members to get involved in running their WI. All WIs need to embrace change and welcome new ideas for activities for their members.
Volunteering for the committee is an excellent way of under-standing more about the WI; it can broaden your experience, lead to making new friends and can even be fun!
Nominations of members to serve on the committee — existing and potential — should be sought at this month's (October) meeting, perhaps via a "nominations box" for privacy.
This overcomes the problem some have of not wanting to volunteer publicly for a seat on the committee as it enables them to put their own name forward. Or if someone you know would make a good committee member, but is backward in coming forward, you do not have to ask their permission to nominate them. Nominations do not have to be seconded.
Before the AM the secretary will contact those nominated to see if they are willing to stand. Some may be surprised and flattered — and decide yes, this is something they would like to do. Others may be delighted to have been asked but have to decline for personal reasons. Knowing that someone has enough faith in them to put their name forward might persuade them to reconsider in the future.
Whatever the outcome, hopefully at the AM the Secretary will have a list of people who are willing to stand for the committee. It is perfectly OK to invite any other nominations from the floor on the day. If there are more nominations than committee places available, a ballot should be held, conducted by tellers.
Once the committee has been elected, all members are then invited to nominate, in writing, a member of the committee to serve as President, handing the paper to the tellers. They read out the names and ask each nominee if she is willing to stand. If more than one agrees, a secret ballot is held.
It is the President's job to lead the committee and she is responsible for the overall running of her WI.
The newly elected committee appoints the Secretary and Treasurer at its first meeting. The Secretary prepares the agenda for WI and committee meetings, referring to the President as appropriate. She writes a record of the WI meeting and the committee minutes and deals with all correspondence.
The Treasurer keeps the accounts up to date, collects the subscriptions and pays these and all other monies into the WI bank account.
All these roles can be shared and each member should undertake to support her WI at some time during her membership.
So how about putting your name forward for nomination and contributing to the success of your WI?
l If you feel you need guidance in filling committee or other posts, don't forget that we are holding workshops for committee members, secretaries and presidents on Friday, December 9 at Shalford Village Hall (see Coming Up, Page 3). This is a change of date to that published in our August edition. The cost of each workshop can be claimed from your WI with members' consent.
Chris Butterfield, WI Adviser