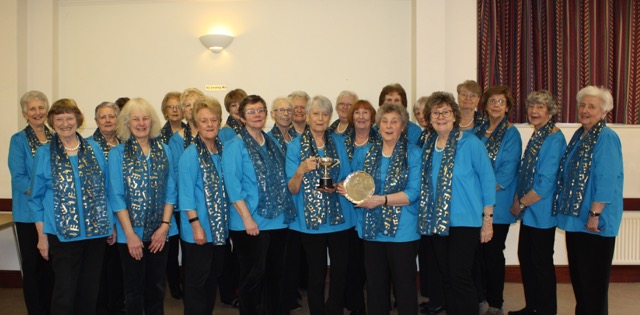 Anyone who likes to sing, whether a WI member or not, is invited to an open rehearsal of the Surrey Serenaders choir to be held on Saturday, 5 October at Albury Village Hall from 10.00am to 12.30pm.
All music will be provided (although you don't have to be able to read music) along with refreshments. So please come and have a go to see if you like it.
The Surrey Serenaders were formed in 2013 with the aim of entering Singing for Joy, the NFWI Centenary Choir Competition. The choir reached a peak of about 35 members in 2016 when they were finalists in the competition.
Choir members agreed to carry on after the competition because they enjoyed the pleasure of singing and the friendships that resulted. In recent years numbers have dropped off due to ill health and family commitments. Fewer than 20 singers now usually attend rehearsals, so we are looking to recruit new members.
The Serenaders meet twice a month at Albury Village Hall, The Street, Albury, GU5 9AD. Sometimes we are invited to perform at WI and other events and where possible we enter competitions. Membership costs £10 a year with a £5 per person charge at each rehearsal. This is a voluntary choir, so members are not paid expenses, but we have a qualified Music Director and a very capable pianist who both charge for their services. We also have to pay for the hire of the hall for rehearsals.