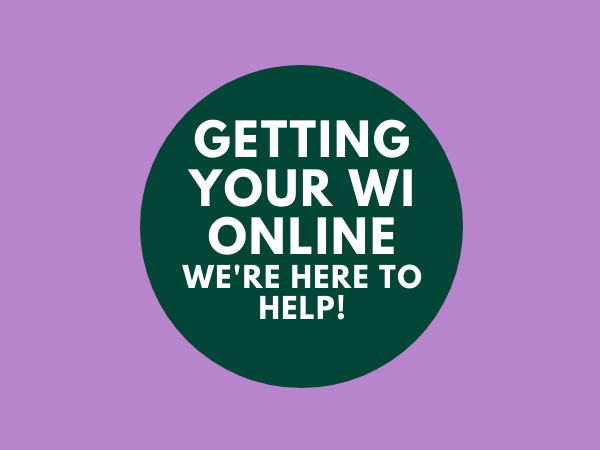 Getting your WI online – We're here to help!
We know that the last few months have not been easy for WI's, with meetings and activities being cancelled and face to face contact not being possible. Now more than ever, it's so important to keep connected and in touch with family and friends, with the WI being able to play a vital role in making our members feel less isolated and alone. 
We've been hearing some great stories from WI's across Surrey who have been able to engage with their members during lockdown, through holding some of their meetings and activities online, helping to provide a little slice of normality. However we completely understand that not everyone feels comfortable and confident in being able to join or run a meeting online. 
Would you like to hold a WI meeting online but don't know where to start? 
SFWI are here to help! We here to support WI's to run online meetings through Zoom (an online video calling service) and to help members feel confident in accessing it. Zoom can be used to host a speaker for members to listen to, or you can run a quiz or just have a social cup of tea and a catch up together. 
It is really simple and easy to use and can be accessed on a laptop, computer, iPad or even a smart phone. We are here to provide 1-2-1 or group training and step by step support to help you feel comfortable using it and to answer any questions or concerns that you may have.
If you would like some more information, please contact Becky Warburton on beckswarburton@hotmail.com, who will be more than happy to help you get started.