MEET YOUR FEDERATION TRUSTEES
The election/co-option of Trustees to serve for 2020-22 was conducted by email. This is an update of the information published in SWIN online a year ago, since when Judith Broome, Chris Butterfield and Pat Whiffin have stepped down as Trustees, and Ruth Williams has joined the Board. We thought you would like to know more about the them. Here's what they say about themselves, including WI/Federation posts they have held, past and present.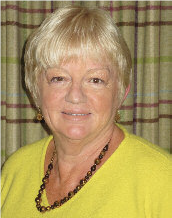 CAROL GARTRELL:
Federation Chairman.
Member since 2009 of Deepcut & Frimley and Bagshot WIs.
WI/Federation posts held: Current Bagshot Secretary, Deepcut: Committee and Minuting Secretary, President, Deepcut & Frimley: Event Manager. Federation Vice-chair, Vicechair Home Economics, Craft and Gardening Committee, chair Communications and Publicity Committee
Married with two children, four grandchildren. Academic and author.
Hobbies: Cooking, gardening and garden design, machine and hand needlework, historic houses and gardens, Yoga.
TOTO JAMES:Member since 2010. Fulham & Chelsea, Streatham.
WI/Federation posts held: Committee member/President Fulham & Chelsea. Federation vice-chairman, Head of Digital, member Membership Committee, Digital and Public Affairs Working Groups. NFWI Trustee and member of NFWI Public Affairs Committee.
London based marketing consultant and has undertaken a number of charity projects, including establishing a visiting English teaching programme at a school in Gujarat, India.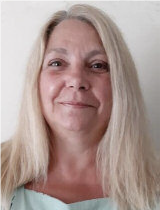 ANGIE LEACH:
Member since 2011 of Streatham.
WI/Federation posts held: Federation vicechairman, WI Adviser, chair of Membership, Public Affairs team leader.
Married for 27 years, four daughters, various pets. Former nanny and teacher of nursery aged children at a school in Battersea, school governor for 13 years. Likes cold water swimming and is a Brown Owl.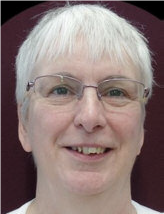 SHEENA LANDGRAF:
Founder member of Caterham Hill, 2015.
WI/Federation posts held: Caterham Hill treasurer, Federation treasurer, Independent Financial Examiner.
Work as a chartered accountant, parttime at quieter parts of the year.
Hobbies: certificate and diploma in hand embroidery at the Royal School of Needlework, now concentrating on Japanese embroidery. Active member of Oakhall Church in Caterham.
BETTY DOMINY:
Member since 1987, New Malden.
WI/Federation posts held: In the '90s took Open College Network courses in preserves and baking delivered by Eileen Bowler and was invited to join the Home Economics Committee and deliver courses in nutrition and music, health and safety. Worked with NFWI setting up Let's Cook programme working with disadvantaged families, trained tutors, served on the national cookery committee. Delivered qualifications to Surrey members in baking and preserves and Royal Society of Health qualifications. Trustee since 2012.
Retired teacher, married with four children and nine grandchildren.
Hobbies: Gardening and member of the camera group.
MARION MITCHELL:
Member since 2011. Churt.
WI/Federation posts held: Speaker hostess, secretary, President, Haslemere Group co-ordinator. Events, Leisure and Fundraising sub-committee member and current chairman.
Married, with two sons and identical twin granddaughters. Worked for Cornhill Insurance Group for 22 years and Barclays Bank for five years processing the mis-selling of pensions and mortgages.
Hobbies: reading, gardening, painting/drawing. Member of Churt Village Garden Club.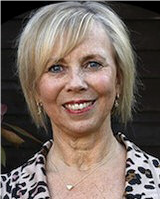 DEBBIE PLAYLE:
Member since 2015. Old Coulsdon Cupcakes.
WI/Federation posts held: Federation vicechairman, chair of Publicity and Communications Working Group, founding President, committee member, joint co-ordinator Purley Group; social media champion, member of Digital and Events, Leisure & Fundraising committees.
Married, with three step-children and one step-grandson. Last job was HR and salaries administrator at a veterinary  practice. Sits on several local committees, treasurer for local group fund raising for Christmas lights for our village.
NEW TRUSTEES APPOINTED 2020/21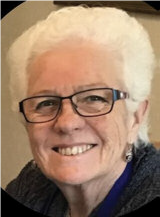 HILARY BROOKS: Member since 1985, Walton-on-Thames.
WI/Federation posts held: Committee member twice for a total of 19 years, President four years; Resolutions representative since 2018, Resolutions and Campaign Advocate.
Retired district nurse and long term widow, three lovely but far-flung children.
Hobbies: genealogical research, church bellringing (tower secretary and Guildnewsletter editor). Trustee for Elmbridge Youth Theatre, enjoys sewing costumes for their productions.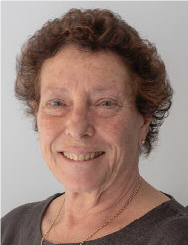 JILL MULRYAN: Member since 2008. Kenley Flyers.
WI/Federation posts held: Secretary to Kenley and Kenley Flyers, Purley Group coconvenor, member Edenbridge & Oxted Show committee, ACWW rep.
Married 55 years, two children, three grandchildren. Trained as a nurse, requalified as a social worker. Volunteer meeter and greeter at Purley Hospital, treasurer and assistant to organiser of an elders' lunch club; organised local dining club for several years.
BECKY WARBURTON:
Member since 2012, Spa Sweethearts (Harrogate); Tooting.
WI/Federation posts held: President and membership secretary Spa Sweethearts; founder President of Tooting.
Moved to London in 2015 to start a new job. Joined the WI after university, enjoyed it so much I wanted to find another group in London. Couldn't find the right group for me so set up my own and Tooting WI was born! Event Senior Executive at Cancer Research UK, organising our volunteer awards ceremony and other recognition events. Massive theatre and film fan.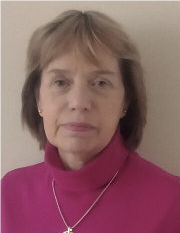 RUTH WILLIAMS
(2021) A member of the WI for over eight years, firstly with Ewell Court and then Stoneleigh where she has been President since 2017.
Ruth's working life was in marine insurance as a Lloyds broker and then in the legal world as a Fee Earner with London solicitors in the litigation department. Ruth is a member of the Arts Society and volunteers as a church Recorder. She spent many years with amateur dramatic companies, sourcing, making and managing props, enjoys a variety of crafts and is researching her family tree, learning French, re-visiting Russian and keeps fit with Pilates and has added more walking to her regime.
THE Federation is anxious to recruit more Trustees. If you are interested, you are welcome to attend a Board of Trustees committee meeting as an observer to see what goes on and what is involved. The next BoT meetings are scheduled for Mondays July 5 and September 6, both starting at 9.30am at SFWI HQ if circumstances permit, if not they will be held via Zoom. Please notify the office if you are interested in attending either of these.