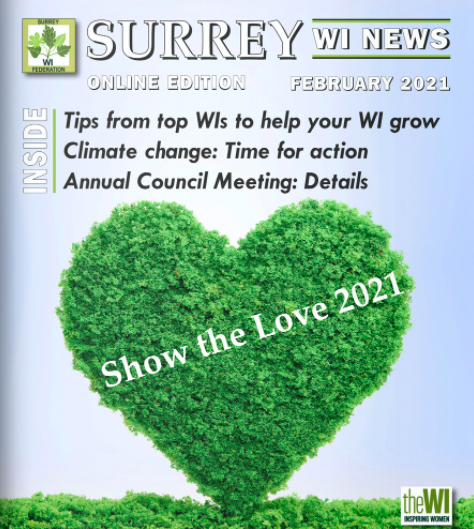 February's Surrey WI News is now available for you to read online.
This month's edition includes tips from top WIs to help your WI to grow; reminiscences of a former SWIN editor (and the return of a popular character!); advice on making your winter garden a safe haven for wildlife, woman power in Surrey town halls, help for those struggling to read SWIN online and a chance to think of a new name for our magazine, plus lots more! 
Please click on the following link to view on your phone, tablet or computer via Flipsnack the February edition of Surrey WI News.
If you would like some help accessing the digital version of SWIN, there is now a user guide on how to access the online version, download it and print it. The user guide can be read here.