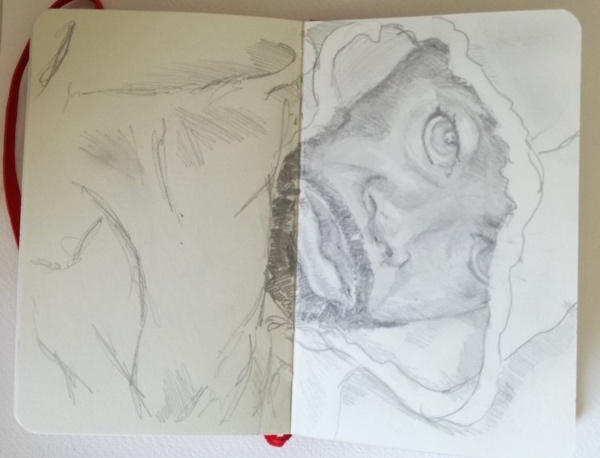 The Events, Leisure and Fundraising Committee have had to cancel almost all the planned events for 2020 apart from the Brick Lane Music Hall visit which is booked for December 11 — and we are waiting to learn if this will take place! 
Zoom has been a life-saver for many WIs who have managed to keep in touch and even hold meetings via this online service. Denman is offering online tours and work- shops with great success. So we thought it was time the Events team went digital. 
We are delighted to say that Sophie Artemis, the artist in residence at Send Prison has agreed to hold drawing workshops for us. 
The first will be on Tuesday, October 20 from 6pm-7pm and is entitled Drawing Skills (Introduction). Places are limited to 15, allocated on a first come, first served basis, and the cost is £5. 
Sophie will follow this up with a three-week course on Tuesdays November 3, 10 and 17, also from 6pm-7pm entitled Drawing — Really Seeing. Again this will be limited to 15 students who will be expected to sign up for the full course at a cost of £15 for the three sessions. Details of how to book a place on these workshops will be given in next month's SWIN. Successful applicants will be sent a list of items they will need to take part in the workshops. 
While we are hoping to re-book Lynda La Plante for a literary lunch early next year, we are looking into having a talk with an author via Zoom, hopefully in November. The team is also investigating other virtual events for the rest of the year for your enjoyment and participation during this dreadful period. 
We appreciate that not all members have access to Zoom, but we hope that they can buddy up with a Zoom user to access the virtual events. If you would like help in setting up a Zoom account, our Federation Digital Working group will be more than happy to assist. 
We would like to thank you for the support and participation that you have given to our events over the years and hope it won't be too long before we can meet face to face. 
Marion Mitchell and Lynne Simpkins Chairman and Vice-Chairman Events, Leisure and Fundraising Committee