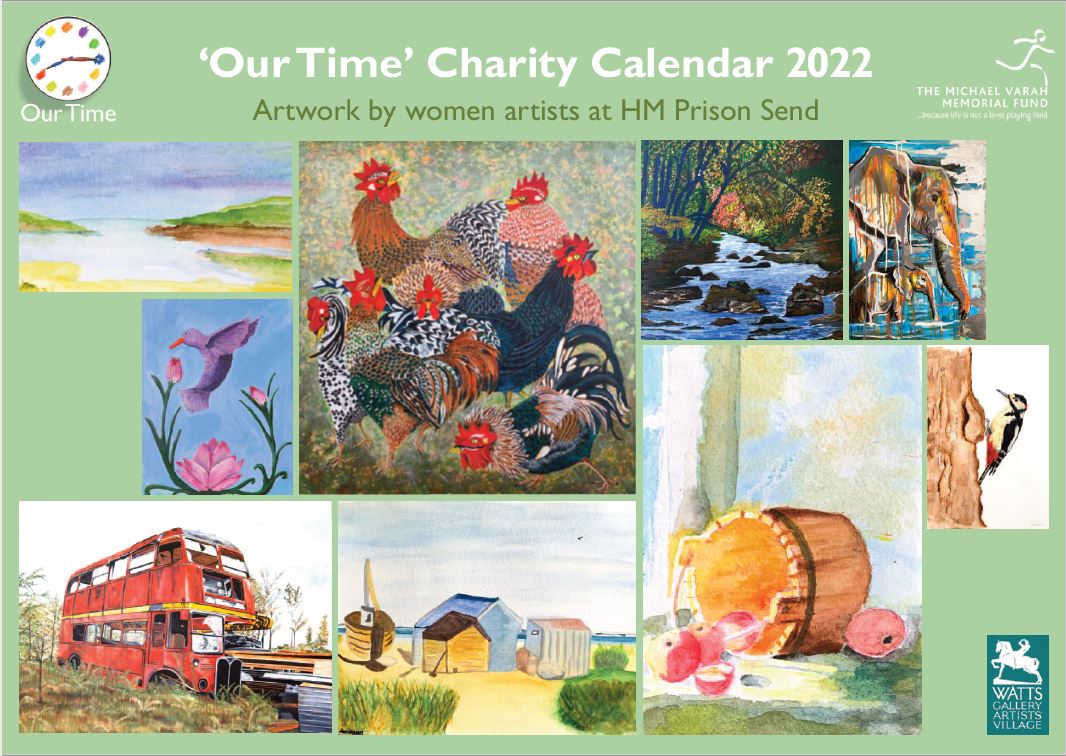 "Our Time" Charity Calendar 2022
THE Send women artists have excelled themselves with their 2022 calendar — it really is lovely! Several examples of each artist's work are featured each month, giving you plenty to look at during the year and their talent shines through on every page. Some is by new recruits who only joined the Our Time programme in July this year.
The calendar costs £7, or WI members can buy two for £12 until the end of November.
The sale of work by the Our Time artists is facilitated by the Michael Varah Memorial Fund. To order, please call 01483 567688 or email your order to:
stating the number/title and quantity of packs of the Christmas cards/postcards/calendars you wish to purchase. Postage and packing will be calculated on the weight of your order.  You will receive an invoice and details of how to pay. Pictures of the Christmas cards and postcards are in the October and November editions of Surrey WI News. The postcards would make great gifts for Christmas goody bags or prizes for WI competitions.
back to News