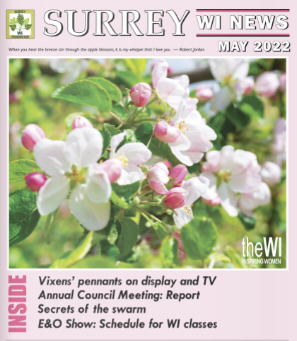 May's Surrey WI News is now available for you to read online.
In this month's edition there is plenty of interesting reading including: Vixen's pennants on display, Annual Council Meeting Report, Secrets of the swarm, E&O Show Schedule and much more.
It is available to view on your phone, tablet or computer via Flipsnack@ May Surrey WI News.